Earlier this year we attended Agenda for the 1st time and popped our cherries. Sure enough, we were excited as a "little girl flicking her bean for the first time" to get this opportunity and to be rubbing elbows with the finer companies in skateboarding.
This year was no different. Sure, this little girl has a deeper voice and some hair on her lips but we still get as tingly as ever when Agenda comes to town. If you've been checking out this site/blog/shitter, you'll know that we had a number of Agenda articles in the beginning of this year. They all had a number of photos leaking what you could expect from these companies in the coming season.
So....now that you're all caught up, let's give you sknerds what you've been waiting for. We're starting off with DVS. After dropping Lakai from Podium this year, I'm sure DVS is as concentrated as ever to bring the brand back where it needs to be. The booth had a very uplifting catalog this year but my main focus was on a huge contender for S.O.T.Y., Torey Pudwill.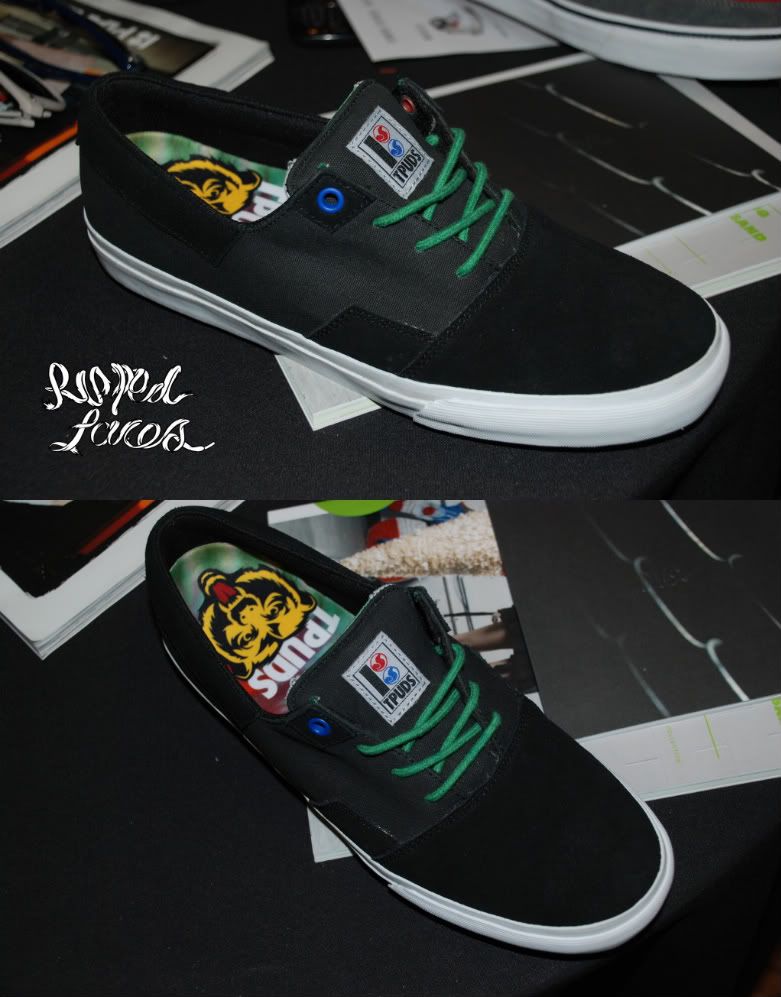 The Torey 2, dropping Spring 2012
The Torey 2 is a completely different and refreshing look from DVS. Compared to his first shoe, the Torey 2 is a low profile shoe with maximum boardfeel and flexibility. This particular model is a DVS/PLAN B collaboration. It features custom artwork, suede/canvas upper and round cotton laces to give the Torey 2 a nice polished look. A nice new fad in skateboarding nowadays is bringing back the "bumper" patch. The Torey 2 follows suit but should offer something more considering it's extremely lightweight. The shoe finishes with a Non-slip vulcanized outsole and a molded EVA footbed. I have yet to review a DVS shoe but this one look's like it'll be our first.
DVS/The Berrics collaboration, The Torey. dropping Spring 2012.
Above is a shoe that has already been released but with this kick-ass colourway. You might have a recollection of seeing this one, it's from TPud's Battle Commander. Apparently, DVS and The Berrics received so many emails about this Torey colourway that DVS went along and collaborated with The Berrics to release this once sample shoe to the public. If you skated the Torey's and loved them, be sure to pick this one up because it'll go fast.
Along with a bunch of others, I've got the Agenda: eS sneak peek for you this week so be sure to check back in.
Peace.