The last time DVS was featured on Ripped Laces was during our DVS product review. Now, I don't know if everyone agreed with those products in particular but if DVS failed to catch your attention, they will have it now. DVS debuted some promising product this year. With brand new pro models to be expected and an undisclosed Emb collabo colorway in the works, DVS is working to please everyone this season.
Andrew Brophy's debut pro model is dropping at the end of February and comes with todays standard, but effective, features. Known for his overwhelming pop, likely to ollie over your largest hometown gap, this shoe is still being worked on its release date approaches. The rep at Agenda told me how the sample pairs at the time had a standard DVS insole for the time being, but will likely have a better, more "drop" accommodating insole in the works. This shoe has a one piece suede toe cap, comes in a variety of colorways and comes together with some new technology. DVS has produced a fusion between vulcanized/cup sole and has dubbed it "Flex feel padding". It's a slim fit with minimal padding and its suppose to be the best of a Vul/Cupsole shoe. The grey colorway might be released sooner than the "Cliche" collabo, which will be released around fall so start saving up.
(Andrew Brophy Pro Model, Release Summer/Fall)
The Daewon 12 is being released not too long after his mind blowing Berrics part. I saw it once and still have trouble comprehending what I witnessed. The Daewon 12 is following suit with the one piece toe cap along with double stitched canvas off the side for added style and protection. For even more style, the 12 comes as an official "Almost" collabo and Daewon approved graphics inside the shoe. This vulcanized model also offers the laces being pushed back a bit for less abrasion and breathability is offered throughout the thinly padded tongue.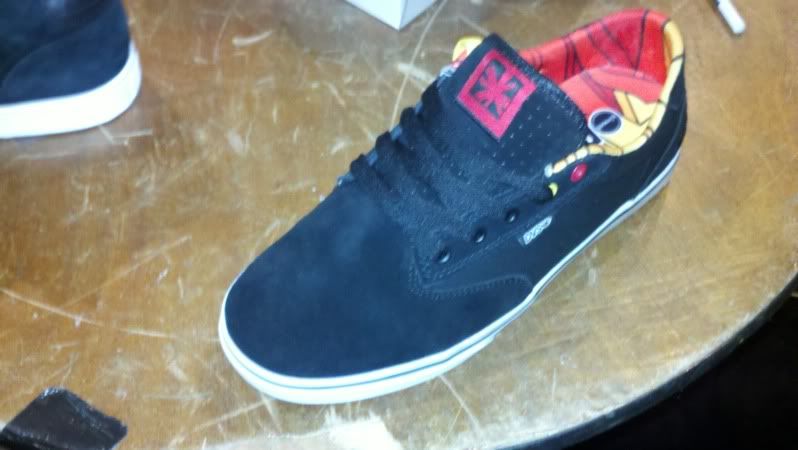 (The Daewon 12, Release Spring/Summer)
The next and last shoe being shown in this sneak peek is the new Chico Brenes pro model, dubbed "The Chico de Mayo". With great wordplay and people still being confused to this day of his
nationality
, Chico decided to embrace what most spanish refused to do, being confused as a mexican. The Chico de Mayo is being released, yes you guessed it, on Cinco de Mayo and is a great looking shoe. A nice mid-size shoe to mix up the DVS catalog this year, but the calm yet attractive looking colorways makes the Chico a heavy competitor this year. With a slight resemblance to a blazer, the core difference between the two are that the Chico offers more width in the footbed for added comfort. These also come with the same double wrapped vulcanized outsole the Rick Howards come with for major longevity. Padding around the ankle and tongue come standard with the Chico and hopefully a 6 pack with them to enjoy the Chico De Mayo pro model in full effect.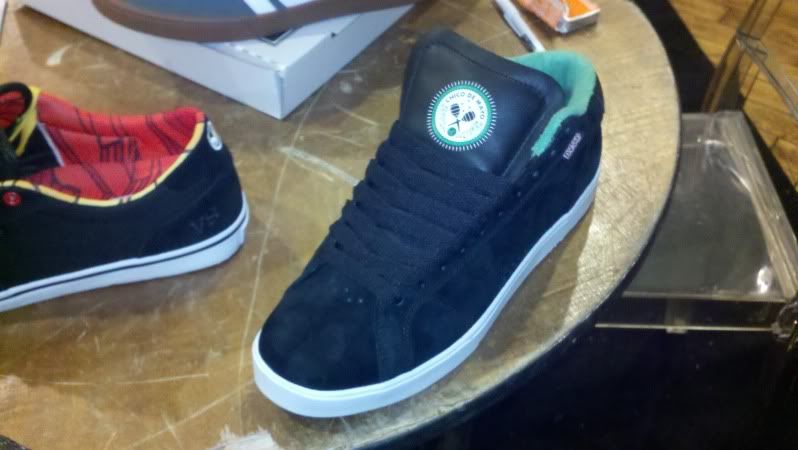 (Chico de Mayo Pro Model. Release Spring/Summer)
Thanks for checking back and sorry for the delay. I think I'm about 15 to 20 minutes late on the east coast but it's still Saturday in Cali so I guess my promise is still somewhat good. Check back between Tuesday and Wednesday for the next and last installement of Agenda 2011. Thanks again for checking back and hope you've enjoyed what we've had to offer.
The Song of the Day is seriously all I've been doing and is inspiration to keep going on.
"I put in work and watch my status escalate"
Peace.
-Ripped Laces