Every few years, new fads come into play in every medium of life. Fist pumping, getting tans that make you look orange, designer tee shirts, etc.
Specifically with skateboarding, we've seen it all from the 90's Jnco jeans and 2XL shirts to todays tie dye shirts and skinny jeans phase. More recently I've been noticing something else in skateboarding. We've recently been exposed to more
fashion forward skateboarding
. I remember growing up and specifically having a set of clothes that I skated in. Stuff that I didn't mind looking like a bum in, that was my attitude towards skating because I knew I was going out to skate, get sweaty and fall on my ass through the dirty streets of New York. Eventually, my regular school clothes became my skate clothes as my love for skateboarding grew more and more. As a result, I looked like bum all the time through high school and never got laid.
I didn't care then because I was just a kid and skateboarding was all I had. Unfortunately, for the large quantity of skaters who never got sponsored, we all grow up and naturally have bills to pay and jobs to maintain. I now work at an office where their is a dress code to some extent. That little kid who loved skating is still who I am today but I need to keep my job and not look like shit, so what's my alternative, wearing a suit and tie? Nah, I couldn't. That's not in my budget and besides I wouldn't feel right without wearing some kind of skateboarding related clothing. The skate rat inside me won't allow it.
The point of all of this is to appreciate those few select brands that are willing to still stay true to skateboardings natural message but still realize the realizim of those who clock in a 9 to 5. Amongst the few, the brand that delivers this message the best is Gravis. Their unique approach towards "good looking" skate shoes and footwear is outstanding. Gravis manages to produce quality skate shoes with great designs, technology and still giving you the good looks to hit on any chick in the city with confidence and your best
Dylan Rieder impression
. Even after you get rejected, your still able to skate your favorite city ledges and spots all without having to change out of your best "Imma try to get some" outfit.
Below is the new Arto Mid. It's a brand new model from Gravis and consists of great new technology with a clean look. The new double rubber foxing around the ollie area is doubled up for longer durability. Rubber isn't the only thing covering your wear and tear worries. Suede is throughout the shoe and double stitching covers the top portion over the rubber. The height of the collar allows extra ankle protection along with a padded tongue. Both feature great padding and the interior of the shoe is lined with breathable mesh. This vulcanized outsole is layered for even more durablity, which means that the Arto mid looks to stand the test of time for any skater.
Finishing this shoe off strong is the CLOUD 9 PU footbed, which is a personal favorite of mine. When I was a landscaper, I had these heavy ass boots and the insoles were terrible. After finishing skating some Gravis filters, I threw the Gravis insoles in my boots and they've been one of my favorite insoles since. Gravis has also continued to add more comfort for your padding needs with a "magic foam layer" between the insole and outsole for greater shock absorption. These padding features are exclusivly for the Arto mid so far, making these a priority to get for 2011.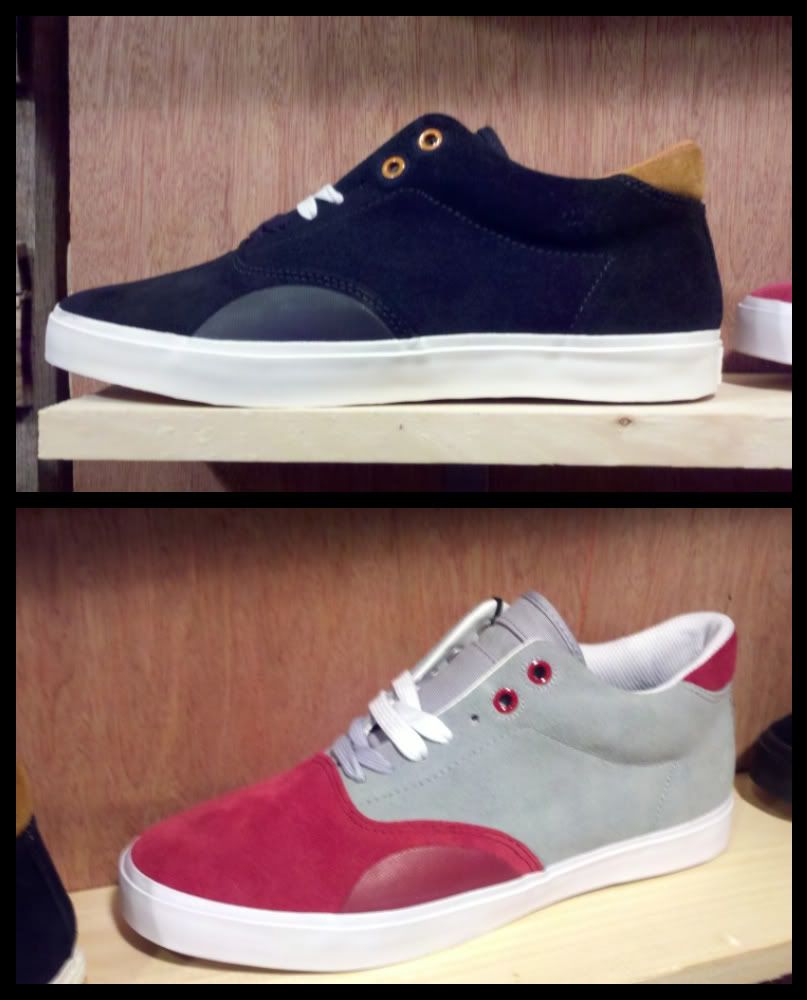 (Arto Mid pro model, release 7/15)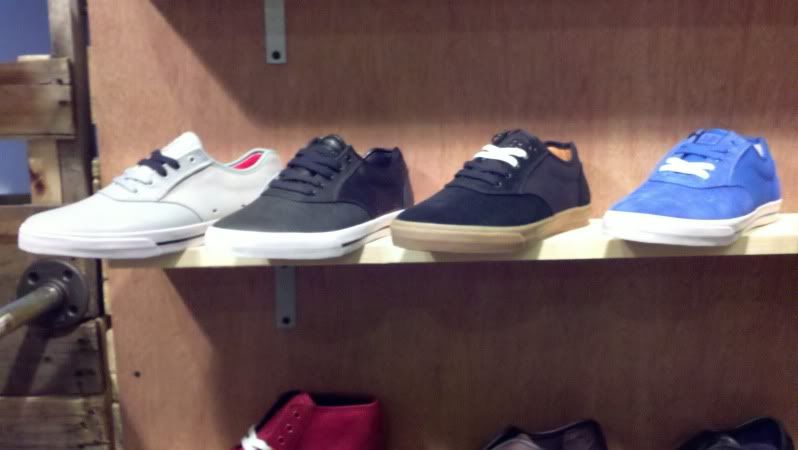 (Featured above are some new colorways for the Arto. The white and black colorways on the left are the Arto LX models.)





These are the Dylan slip on. They come in a variety of different material and good looking new colorways. I haven't personally skated a pair of slip on's since the early 2000's, I use to be much lighter then, but these look great to skate. A narrow but not too slimming toe cap offers great flicking for all of your kickflip and frontside flip needs. You have a choice between suede or leather for skating purposes or chosing leather or canvas for styling out, or in my case going to work. All of these, regardless of material, offer the same great technology. All of them come with the CLOUD 9 PU footbed, breathable mesh lining and a high traction molded outsole. These shoes are best fit for those skaters addicted to high performance boardfeel because I do understand that not everyone can skate a bulky cupsole.






(Dylan slip on, release 7/15 or later)




Closing our Agenda 2011 installments is a shoe I have mention already, the Fliter. I have skated the Fliter before but not this model in paticular. This one is the "Filter TT" (TecTuff) and has some new technology integrated into it for high performance. This shoe has been tested to withstand the same abuse of a suede covered shoe but offers a canvas look and feel. It comes equipped with the CLOUD 9 PU footbed, mesh lining through the interior and the standard high traction molded outsole. I personally loved the feel of the Filters on my feet and look forward to skating it soon.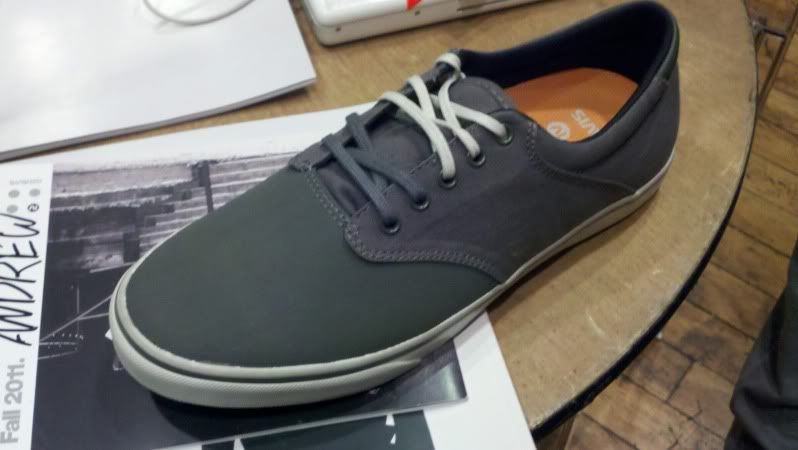 (Filter TT, release 7/15)



Thank you again to our viewers and especially the sales rep's at Agenda NYC, you've all been great and be on the look out for great new segments and reviews on Ripped Laces in the near future.

Peace.
Published with Blogger-droid v1.6.6