Just as a healthy reminder, between taking photos, talking to reps and letting people know as much as possible about Ripped Laces, it was pretty difficult to capture all of the product at Agenda 2011. Sorry for the limited photos but please enjoy this next installment, Agenda 2011: Lakai.
Lakai has two new models featured on Ripped Laces, two of them being from the men who made Lakai what it is today, Rick Howard and Mike Carroll. The new Rick Howard pro model comes in a single suede silhouette and has a stitched detailed design spotted at the top of the shoe. The best feature about this model is the double wrapped around vulcanized outsole. With two large strips for an outsole to rip through, this looks as though it'll be your favorite shoe for awhile.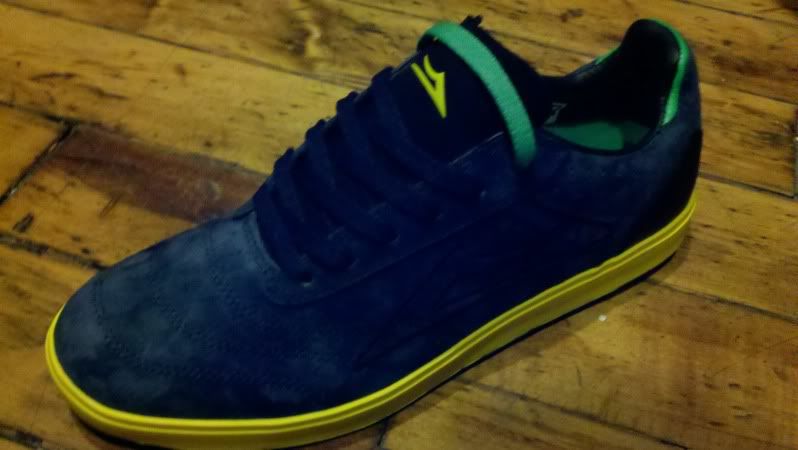 (Rick Howard Pro Model, Release Sping/ Summer 2011 release)
The Mike Carroll pro model is a low profile shoe and has double stitching all around the toe cap. On top of that, it's an official Girl collabo and has the traditional Girl design/logo on the thinly padded tongue. This shoe has higher walls through the outsole and continuing straight up towards the tongue for a more relaxed fit and no exploding blowouts on the sides.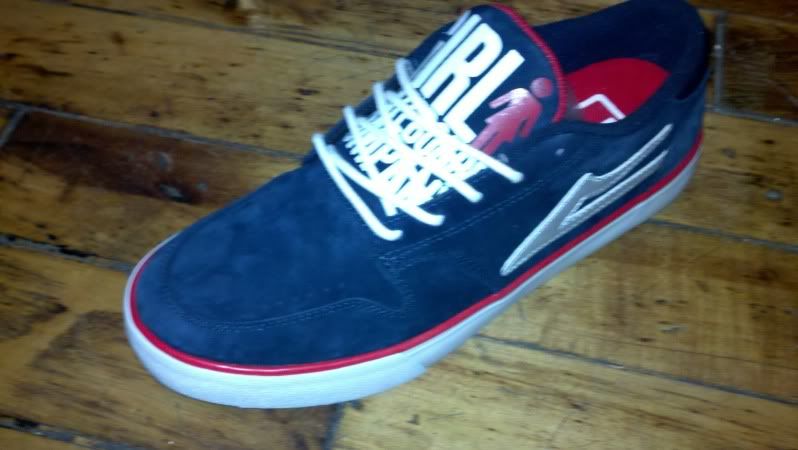 (Mike Carroll Pro Model, Release Spring/Summer 2011 release)
Both shoes have great and original designs. Specifically, Lakai seems to have a greater grasp on the color coordination with their new seasoned shoes. I am looking forward to much more from the Lakai brand and Girl family in 2011.
Either tomorrow or Saturday at the very latest, I will have the next installment of Agenda 2011. Check back for some more exclusive sneak peeks.
The song of the day goes out to the
2nd Nature
team for arriving safe and sound back in
NYC.
Oh and if you haven't already, please
add
these guys on FB. No shit, they are having 1 to 2 hour sales everyday on newly dropped product and are cutting down normally high prices to walmart value prices. Stay fresh for less.
Peace.